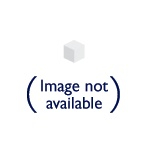 Bosch GHG 660LCD Heat Gun
No stock items available.
BOSCH GHG 660LCD HEAT GUN
The heat gun with the greatest ease of use
4 main applications can be stored permanently,so that airflow and temperature are at the correct setting instantly
Airflow and temperature control in steps of ten for precise working;data is shown on an LCD display
Heating automatically switches off and cools when overheating,for long lifetime

Your bosch ghg 660lcd comes complete with;
Surface nozzle 50 mm
Glass protection nozzle 75 mm

Register your Bosch GHG 660LCD professional blue power tool 0n-line www.bosch-pt.com within 4 weeks of purchase and obtain a 3-year warranty free of charge.
Carrying case
There are no downloads for this product.