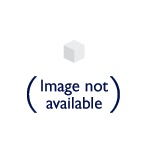 Liberon Wax Polish Black Bison Clear 500ml
Liberon Black Bison Fine Paste Wax is ideal for nourishing and protecting all types of wood, including lacquers and French polishes. Black Bison is well known for its quality and distinctive, pleasant smell. It is traditionally used on antiques but is also suitable for use on modern furniture and will enhance the natural beauty of wood whilst protecting it against dryness.
Performance:
- Gives good resistance to finger and water marks.
- Ideal for small surfaces.
- Feeds, polishes and helps prevent wood drying out.
- Highly lustrous and hard wearing.
- Helps cover marks and scratches.
- EN71 Part 3 approved - safe for toys.
- Endorsed by the Guild of Master Craftsmen.
- Silicone free.
- Usage: interior.
Drying time: minimum 20 minutes.
Click on any of the following links to download the file.