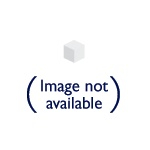 Joist Hanger
A Build in Joist Hanger is used to connect joists to masonry and supporting beams.

Build into new brick or blockwork.
For extensions and renovation work rake out joints in existing brickwork.
Can be used for timber to timber applications.
Eliminate the need to build around joists or cut holes in facing brick work.

Fixing
The back plate of the hanger should lie flat against the supporting masonry, which should be smooth.
The underside of the masonry flanges should bear directly upon the supporting masonry wall whenever possible.
If packing between the masonry flange and the wall is necessary, the packing must have a compressive strength at least equal to the supporting masonry and it must extend over the full bearing area.
Joists should be cut to fit tightly to the back face of the hanger and be fixed securely through the holes provided in the side flanges Supporting masonry and masonry up to 900mm above should be allowed to fully cure before any load is applied to the hanger.

Technical
Our joist hangers comply with the requirements of B.S. 6178 Part 1, 1990.
They are stitch welded and galvanised to BS EN ISO 1461.

Available in the following widths: 38mm, 50mm, 63mm, 75mm, 100mm
There are no downloads for this product.
Customers Also Bought
---