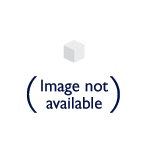 Bosch GBH2-28F Rotary Hammer Drill
Bosch GBH 2-28 F SDS+ Plus Rotary Hammer Drill with Quick Change Chuck in L-boxx
The Bosch GBH 2-28 F Professional rotary hammers are the most innovative in their class. A powerful 880 watt motor and 3.2 joules of impact energy allow for the fastest work rate in their class, for example when chiselling, be it in concrete, stone, steel or wood. The Bosch rotary hammers are versatile to use, and are also suitable for large diameters of up to 68 mm. Reliable Bosch quality ensures robust tools and a long lifetime.
The GBH 2-28 F Professional Hammer Drills are the first rotary hammers in their performance categTopory to be equipped with KickBack Control. This function gives you more control in the toughest drilling applications. If the power tool suddenly and unforeseeably rotates around the drilling axis – such as when the drill bit jams in reinforced concrete – the integrated sensor will shut down the motor within a fraction of a second. This prevents unexpected kick-back of the tool and can therefore reduce the risk of injury. What's more, both rotary hammers are equipped with active vibration damping: A counter oscillator positioned in the gear housing permanently counteracts the air and mass forces from the hammer mechanism, therefore reducing the vibration levels to 11 m/s². As a result, working with these tools is kinder to your health, less tiring and also more precise.
These 'F' models comes with an additional quick-change keyless chuck for straight shank drill bits.
FEATURES
Top performance with intelligent KickBack Control

Best performance in its class with improved power

Increased user protection with KickBack Control (KBC) in order to minimise the risk of injury

Active vibration damping with counter oscillator for minimal vibration levels

Magnesium gear housing for improved robustness

Ball grommet for preventing cable breaks

Rotating brush plate for equal power in forward and reverse rotation

Overload clutch to protect the user and the machine

Forward/reverse rotation for dislodging jammed drill bits

Continuously variable speed control for clean drilling starts

Locking button for continuous and fatigue-free work

Quick-change chuck for fast changes between drilling with impact in concrete and drilling without impact in wood and metal
SPECIFICATION
Rated power input: 880 W

Max. impact energy: 3.2 J

Impact rate at rated speed: 0 – 4,000 bpm

Rated speed: 0 – 900 rpm

Weight: 3.1 kg

Length: 402 mm

Height: 216 mm

Bit holder: SDS-plus

Drilling dia. in concrete with hammer drill bits: 4 – 28 mm

Opt. app. range in concrete with hammer drill bits: 8 – 16 mm

Drilling diameter in concrete with core cutters: 68 mm

Max. drilling dia. in masonry with core cutters: 68 mm

Max. drilling diameter in steel: 13 mm

Max. drilling diameter in wood: 30 mm
NOISE & VIBRATION
Sound pressure level: 90 dB(A)

Sound power level: 101 dB(A)

Uncertainty K: 3 dB
There are no downloads for this product.