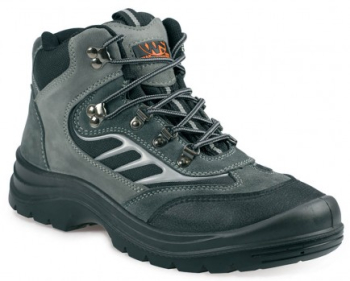 Worksite Trainer Boot Grey/Black
No stock items available.
The Work Site SS605SM Safety Trainer Boot features padded collar and tongue, reflective trim, scuff trim, 220 joule steel toe cap and penetration resistant mid-sole. The PU dual density sole is shock absorbing, anti-static, chemical and oil resistant. The Work Site Safety Trainer Boot conforms to EN345 S1P standard.
There are no downloads for this product.